Granite Cremation Urns
Cremation Urn
color options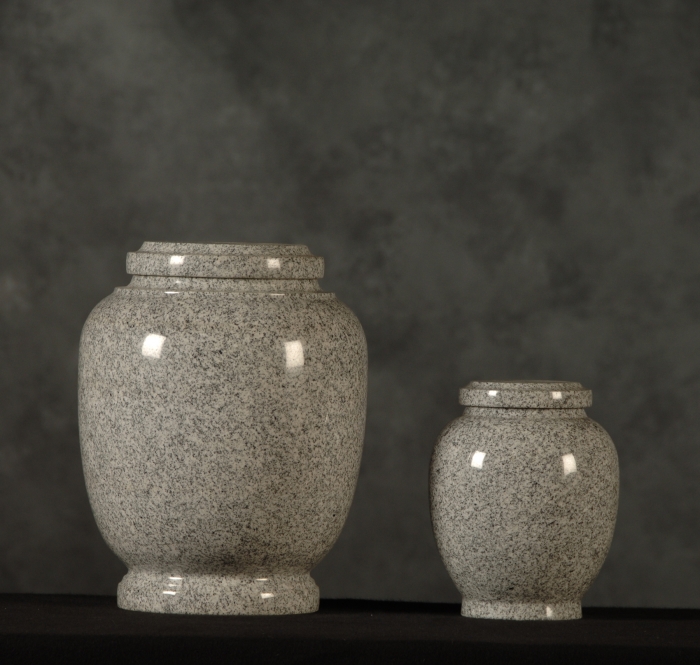 Medium Gray Traditional Urn
Roquemore Marble & Granite offers a wide variety of granite Traditional Cremation Urns and Classic Cremation Urns available in black satin, dakota mahogany, green, morning rose, pink, medium gray, and more granite colors.
We also offer custom laser etching designs for our granite urns. You can visit GM Wholesale Ltd. to view a library of laser etching designs and custom designed monuments and memorials.
While we have shown many of the standard designs, the choices are not limited to the urns herein. We encourage you to submit your designs for quotation.
*Merchandise is FOB Houston, Texas. Please allow 90-120 days for special orders.