Relief Carvings
Custom Memorialization
color options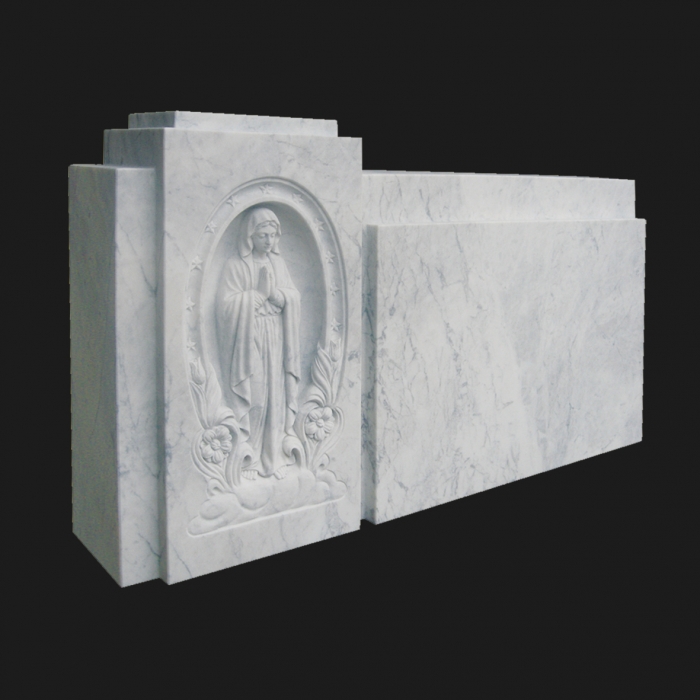 White Marble Memorial with Our Lady Relief Carving
Roquemore Marble & Granite offers a line of custom relief carving memorials made from granite or marble. While we have shown many of the standard designs, the choices are not limited to the monuments and memorials herein. We encourage you to submit your designs for quotation.
*Merchandise is FOB Houston, Texas. Please allow 90-120 days for special orders.
*Disclaimer - The photographs on this website are representations of the statue. The finished statue may not be exactly as the photograph.